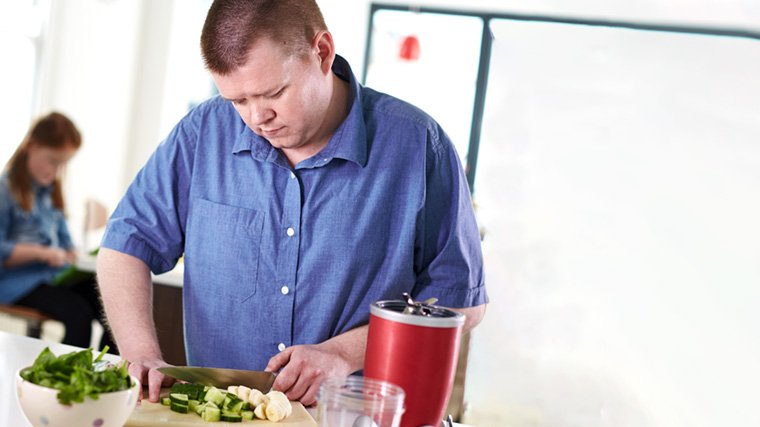 Strokes are becoming more common in people under the age of 50, and recent evidence shows that gaining weight during adolescence is a major contributor. According to the latest report, the more overweight teenagers between the ages of 16 and 20, the higher the chance of getting a stroke by the age of 50.
Obese Teenagers Have A Higher Risk Of Stroke Before 50
According to study author Dr. Gilad Twig, the potential risk of stroke in young adults is projected to increase due to current rates of obese and overweight youth in the United States, Israel, and other Western countries. He is an assistant professor in the Israel Defense Forces' medical corps as well as the Department of Military Medicine at Hebrew University, Jerusalem.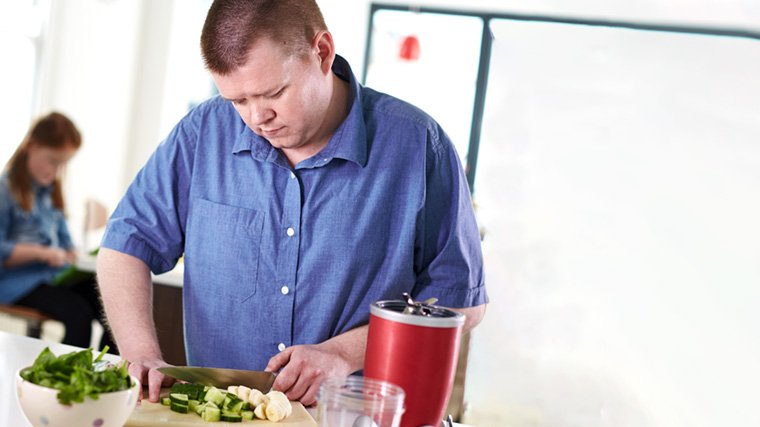 The study included 1.9 million Israeli males and females and aimed at adolescent BMI and first stroke before the age of 50. The Israel Defense Forces and the Israeli National Stroke Registry were also used as national databases. Around 1985 and 2013, when they were 16 to 20 years old, all research subjects had a full physical check-up. According to their BMI, they were classified as underweight to obese.
There were 1,088 strokes between 2014 and 2018, with an average age of 41. Some happened before the age of 30. Before the age of 50, overweight teenagers have double the chance of developing a stroke. As compared to those with low- BMI, those with obesity have a 3.4-fold increased chance of stroke. The study found that people with BMIs at the higher level were more likely to experience a stroke by the age of 50 than those with lower BMIs.
The new results were seen in both men and women, and they remained even after researchers accounted for type-2 diabetes, which is believed to raise the risk of stroke.
It is also unclear how adolescent obesity impacts stroke risk. The study cannot guarantee that gaining weight in your twenties, thirties, or forties would reduce the chances of getting a stroke by the age of 50, so researchers did not examine weight loss or gain over these periods. However, Twig believes that the results highlight the relevance of successful care and avoidance of high normal and overly high BMI during puberty.
Strokes in young adults are on the increase, according to Dr. Deepak Bhatt who is the executive director of interventional cardiovascular services at Brigham & Women's Hospital Heart & Vascular Center, Boston. According to him, the reasons are multifaceted and include rising rates of obesity, diabetes, and, in some cases, illegal drug use.
Weight loss will lower the risk of stroke, as well as the chances of heart disease, heart attacks, and diabetes, among other health issues, according to Bhatt, who was not associated with the new research.
Being overweight or obese during puberty tends to be a modifiable risk factor for ischemic stroke in the young, according to Bhatt. These findings offer yet another good argument to inspire teenagers to be physically active and consume a balanced diet.
According to Daniel Lackland, who is a professor at South Carolina Medical University and a volunteer at American Heart Association and the American Stroke Association, the recent results do not suggest that people became helpless whether they were overweight or obese as teenagers. He recommended stopping smoking and said that by losing weight, the chances of diabetes and high blood pressure are reduced, which are at the top of the list of stroke risk factors. He was not involved in the research. Lackland added that losing weight would not prevent the possibility of stroke, but it does reduce the risk of developing a stroke at a young age.