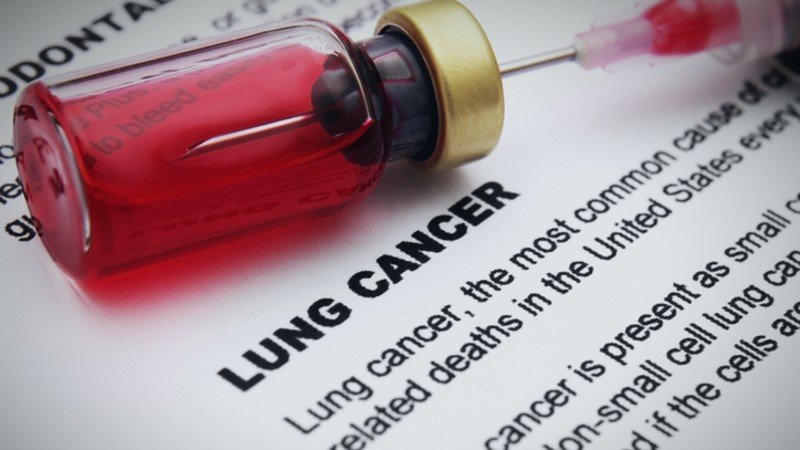 Sotorasib, a new drug was approved by the US Food and Drug Administration as it showed promise by increasing the survival of patients with a genetic mutation which has so far been difficult to treat.
New Drug Approved For Lung Cancer
Among the lung cancers, around 80% are non-small cell lung cancer. Yet among the various treatments available, none are able to cure them. And 14% of these cases contain a G12C mutation in KRAS which is known for being an oncogenic driver.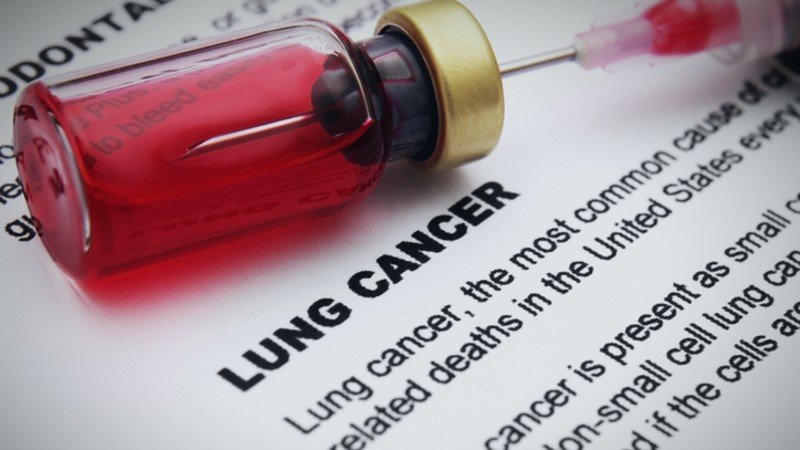 An oncogenic driver is mutations that are responsible for initiating and maintaining cancer.
Even with knowledge of the mutation, this G12C mutation targeting treatment has not been developed much until recently.
Dr. Kevin Sullivan, an oncologist at the Northwell Health Cancer Institute in Lake Success, N.Y said "Until now, the KRAS mutation was not felt to be actionable in terms of effective treatments". Sotorasib is said to act particularly on the gene and block its effects
The new international phase 2 clinical trial was conducted with 126 patients screened to have G12C KRAS gene mutation. Almost all of these patients presented with terminal cancers with low chances of survival. Sotorasib was mainly aimed to ease the symptoms after the initial first-line therapy provided no results and the only care was to ease the symptoms and prolong their life.
According to results, 82% of the patients showed a positive response when their tumors shrank at an average of 60% when compared to around 6 to 12% of patients when treated with standard therapy. It was seen that tumors shrank by 30% in 37% of patients.
But another happy result was that around 3% of patients showed complete cure.
The average survival rate of patients was calculated to be 12 and a half months. There was no progression and growth of tumor for at least 7 months, which, compared to only 2 to 3 months progression-free survival of standard therapy, was a very good result.
And what made this trial successful was that the side effects were minimal but common with about 60% of the subjects complaining of nausea, fatigue, diarrhea, and elevated liver enzymes. 22% of patients required dose reduction due to side effects and around 7% dropped out of the trial because of severe side effects but none were life-threatening. 
These were taken as positives as there are no medications in the world without side effects and when compared to other chemotherapies, these side effects were relatively easy to manage.
And in an environment where therapy targets the most affected cancer patients and gives them hope for life, is something that oncologists are ready to welcome.
Study co-senior author and medical oncologist Dr. Ramaswamy Govindan, also said that there are talks to Continue investigation of Sotorasib as a combination drug to improve its response and survival of patients.
However, Sullivan believes that the findings are commendable as the "KRAS mutation is an important target, as it is particularly common in Lung Adenocarcinomas" Another way this drug is making the medical community rejoice is that it comes as a pill, which beats the intravenous chemotherapy option and makes patients accept the treatment better. Hence this new drug approved by the US FDA could give hopes and benefits to patients in a convenient way.
These findings were published in the New England Journal of Medicine and are said to be presented in an annual (virtual) meeting of the American Society of Clinical Oncology.
By targeting the most common mutation, the treatment of lung carcinoma is said to improve as its treatment had been difficult all these years. And more research could also lead to a cure.