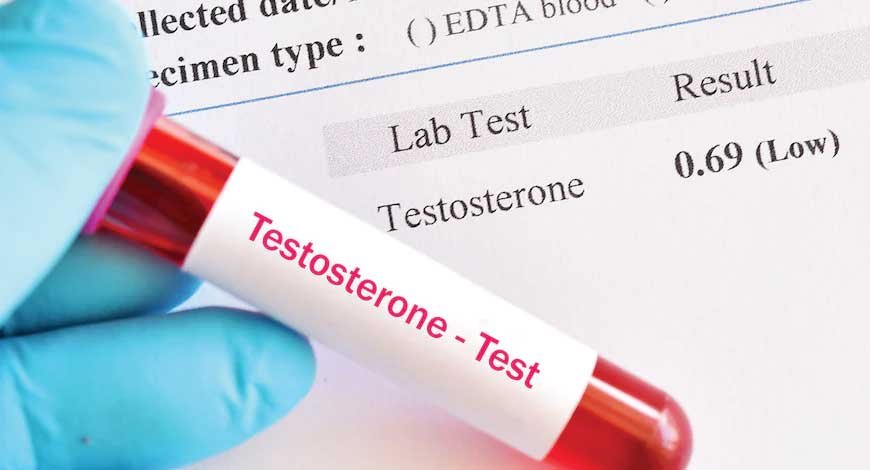 Healthcare professionals also observed evidence that men with COVID-19 perform poorly than women with the infection in the pandemic. According to one hypothesis, men may be more vulnerable to serious disease due to hormonal variations between men and women. And, since they have far more testosterone than women, some scientists believe that elevated testosterone levels may be to blame.
Lower Levels Of Testosterone In Men Impose A Higher Risk Of Covid-19 Infections
However, recent research from Washington University School of Medicine, St. Louis, shows that reduced testosterone levels in the blood could be associated with more serious illnesses in men. The study was unable to show that low testosterone is a cause of extreme COVID-19; low levels may simply be a proxy for other potential causes. Nonetheless, the researchers warn against using current clinical trials to treat men with COVID-19 with hormone therapies that block or lower testosterone or raise estrogen.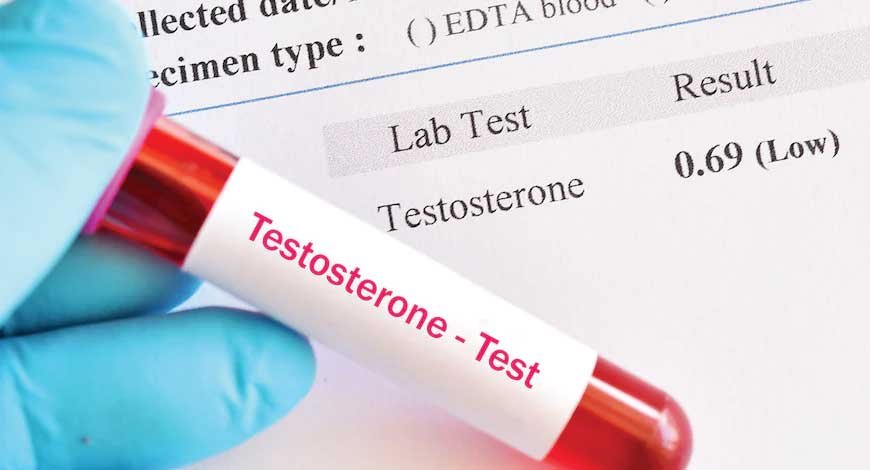 In the time of the pandemic, there has been a widespread belief that testosterone is harmful, according to senior author Abhinav Diwan, MD, a professor of medicine. Men, on the other hand, are quite the opposite. If a man had low testosterone, his chance of developing extreme COVID-19, which meant he would need intensive care to survive, is greater, relative to patients who have more circulating testosterone. And if testosterone levels are decreased lower through hospitalization, the risk increases.
The researchers analyzed multiple hormones in blood samples taken from 90 men and 62 women who presented to Barnes-Jewish Hospital with COVID-19 symptoms and were reported cases of the illness. The researchers tested hormone levels again in the 143 patients who were admitted to the hospital on days 3, 7, 14, and 28, as long as the patients were hospitalized during these periods. The researchers also measured levels of estradiol, a form of estrogen released by the body, and IGF-1, an essential growth hormone that is similar to insulin and plays a role in muscle mass maintenance.
Researchers discovered no connection between hormone levels and disease severity in women. Only testosterone levels in men were associated with COVID-19. In adult males, low testosterone is described as a blood testosterone level of 250 nanograms per deciliter or less. Men with extreme COVID-19 had testosterone levels of 53 nanograms per deciliter at the time of hospitalization, whereas men with the less severe disorder had levels of 151 nanograms per deciliter. On day three, the most seriously sick men's testosterone levels had dropped to 19 nanograms per deciliter.
The condition becomes more serious as testosterone levels fall. Those with the lowest levels of testosterone in their blood, for example, are the most likely to need a ventilator, require intensive care, or die. Throughout the trial, 37 patients died, with 25 of them being males.
Other risk factors for severe COVID-19, such as old age, obesity, and diabetes, are also linked to lower testosterone, according to the researchers. According to first author Sandeep Dhindsa, MD, an endocrinologist at Saint Louis University, the categories of men who were being sicker had lower testosterone levels around the board. It was also discovered that men with COVID-19 who were not originally seriously ill but had reduced testosterone levels were more likely to need intensive care or intubation within the next two to three days. Lower testosterone levels appeared to indicate which patients would become critically ill in the coming days.
Furthermore, the researchers discovered that lower testosterone levels in men were associated with increased inflammation and an increase in the activation of genes that enable the body to carry out the roles of circulating sex hormones within the cells. To put it another way, the body could be responding to lower levels of testosterone in the bloodstream by increasing the capacity to sense and utilize the hormone. The researchers do not yet know what the consequences of this adaptation are, and they are calling for further study.