The coronavirus vaccine of Johnson & Johnson has begun its shipping on Monday, these shots are expected to reach the arms within 24 to 48 hours.
Alex Gorsky, who is the CEO of Johnson & Johnson, said on Monday that yesterday the single-dose vaccine had been granted for emergency use authorization on Saturday, is the way to centers as we're talking.
Health Experts Are Positive That The Johnson And Johnson Vaccine Will Help Smaller Communities
We have already shipped 4 million vaccines as of now and will be shipping more Gorksy said. In the next 24 to 48 hours, Americans would start getting these shots in their arms.
The U.S. has already ordered more than 100 million doses of this vaccine and Gorksy said he is expecting that many more will be distributed by June end, with more than 1 billion doses which are expected by the end of this year. With only just one dose required, states that means 1 billion people can be vaccinated with a Johnson & Johnson's COVID-19 vaccine by the end of 2021.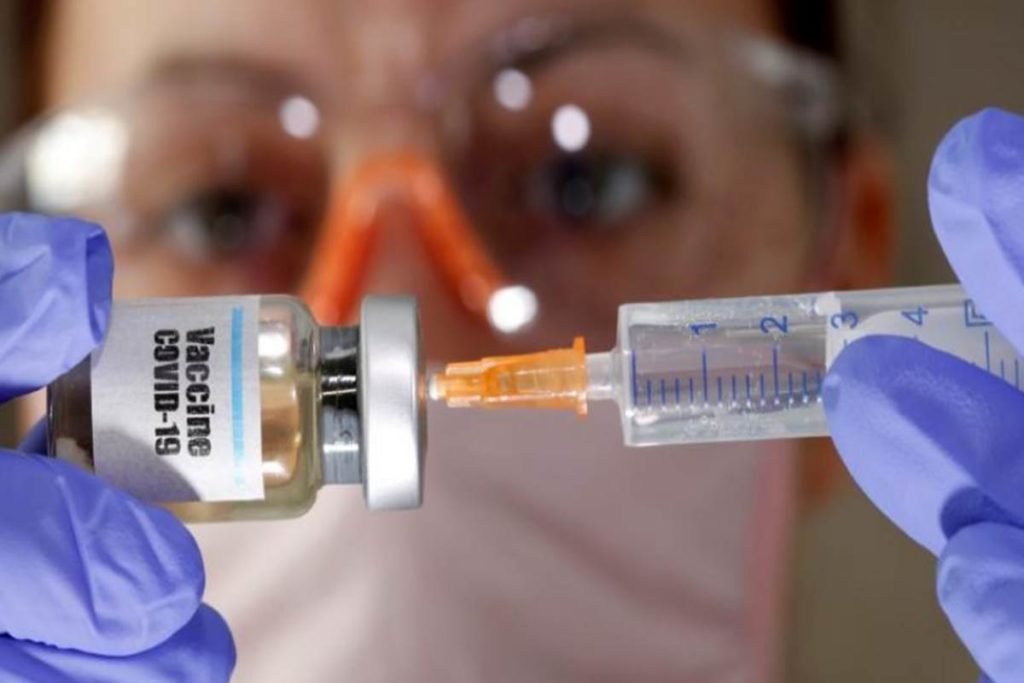 With just only one dose required to provide the immunity as compared to Pfizer and Moderna's two-dose needs, the Johnson & Johnson's vaccine is stored in the standard refrigerators as compared to the others which require it to be stored in special freezers.
While the vaccine is only 66% effective in preventing COVID-19 overall, 72% when studied in the U.S., it is more than 85% effective to prevent severe disease and 100% effective to prevent hospitalization and death. This vaccine is also tested in clinical trials where people were infected with the new variants of the virus.
This is the dedication of more than 12 months of day and night efforts put up by the team which consists of the physicians, the scientists, and the engineers for ensuring a safe effective single shot that requires common refrigeration and that is available not only for patients but also for people around the world Gorksy added.
Megan Gonzales, on this topic, had said that Frio Regional Hospital might not have as many resources for bigger facilities but they have been able to be quite efficient when it comes to vaccinating.
The rural community health care facilities want the Johnson & Johnson covid-19 vaccine as maintaining its supply remains a constant challenge.
It is difficult to get this vaccine and everybody wants it as said by Megan Gonzales, who is currently working as an infection prevention nurse at the Frio Regional Hospital in Pearsall.
Gonzales has admitted that it's been an on and off struggle in supplying a continuous chain of vaccines to meet the high demand. From the start, the distribution and the scheduling have been quite a work for us as Gonzales added.
The Frio Regional Hospital has already vaccinated around 1,500 people across Texas which includes mainly rural communities. We have people from Frio County, Bexar, Lasalle, and Medina. We also have people from Laredo, Fair Oaks Ranch, Gonzales continued.
Smaller health care facilities might sometimes, mean lesser resources, but he stressed that Frio Regional has been quite efficient in the possible distribution of the coronavirus vaccine.
We, at the moment, don't have enough staff to dedicate to the COVID vaccine area but so we're pulling up different directors, and posting staff from different departments Gonzales said.
There is a renewed hope for rural health care facilities with the new vaccine of Johnson & Johnson vaccine on its way. It will be a one-shot solution that will allow twice the number of people to get vaccinated once.
He added that this will further help them as it will require lesser staff and we don't have to maintain the record for the two doses since a single-shot vaccine would be enough.