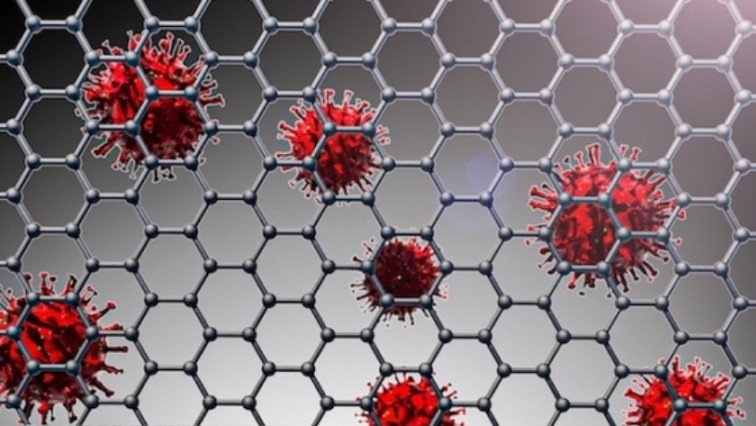 In laboratory studies, researchers at the University of Illinois Chicago were able to identify the SARS-CoV-2 virus using graphene, one of the strongest and thinnest known materials. As per the researchers, the uncovering might represent a game-changer in coronavirus identification, with applications in the battle against COVID-19 and its variations.
Graphene Can Be Used To Identify COVID-19 Variants
In tests, researchers coupled graphene sheets more than 1,000 times thinner than a postage stamp with an antibody designed to target the coronavirus's notorious spike protein. They next evaluated the atomic-level vibrations of these graphene sheets in artificial saliva when exposed to COVID-positive and COVID-negative samples. These sheets were also examined for the presence of additional coronaviruses, such as MERS-CoV (Middle East respiratory illness coronavirus).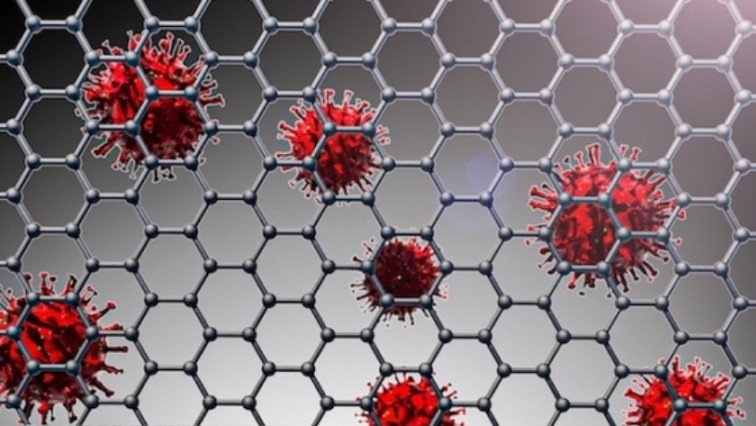 The vibrations of the antibody-coupled graphene sheet changed when treated with a COVID-positive sample, but not when treated with a COVID-negative sample or other coronaviruses, according to the UIC researchers. Vibrational changes were detected in less than five minutes using a piece of equipment known as a Raman spectrometer.
The spike protein utilized in this work is a recombinant human coronavirus protein. It is made from mammalian proteins (particularly, Chinese hamster ovary cells). The purity is greater than 90%, as determined by SDS-PAGE analysis of Sodium Dodecyl Sulfate Polyacrylamide Gel Electrophoresis (SDS-PAGE).
They've been working on graphene sensors for a long time. Previously, they created detectors for cancer cells and ALS. According to Vikas Berry, professor and dean of chemical engineering at the UIC College of Engineering and senior author of the article, it's difficult to think of a more important use than assisting in the containment of the present epidemic. There is an obvious need in society for better techniques to diagnose COVID and its variations promptly and correctly, and our research has the potential to make a significant difference. The redesigned sensor is very sensitive and selective for COVID, as well as quick and cheap.
According to study co-author Garrett Lindemann, a researcher at Carbon Advanced Materials and Products, or CAMP, this initiative has been an extremely creative solution to the need and desire for viral identification, rapidly and correctly. In addition, the advancement of this technology as a clinical testing instrument offers several advantages over already deployed and utilized assays.
Berry claims that graphene, dubbed a wonder material has unique characteristics that make it very flexible, allowing this sensor to be developed.
Graphene is a single-atom-thick carbon substance. Carbon atoms are held together by chemical bonds, the elasticity and mobility of which may create resonant vibrations, also known as phonons, which can be measured extremely precisely. When a molecule, such as SARS-CoV-2 interacts with graphene, it alters the resonant vibrations in a very particular and measurable way.
Because graphene is only one atom thick, a molecule on its surface is quite large and may cause a precise change in its electrical energy, according to Berry. In this work, scientists used an antibody to modify graphene such that it exclusively reacted with the SARS-CoV-2 spike protein. Graphene may also be utilized to identify COVID-19 variations using this approach.
Graphene is a nanomaterial with a plethora of benefits. Although the urgency of SARS-CoV-2 therapy and vaccines, along with the absence of a thorough toxicity assessment, puts in vivo usage further away than envisaged, there are alternative opportunities to use graphene and its composites against COVID-19. The World Health Organization continues to emphasize the need of prioritizing personal protective equipment supplies for frontline healthcare workers, and graphene may be utilized as facemask coatings to reduce the risk of transmission.
According to the researchers, the possible uses for a graphene atomic-level sensor range from detecting COVID to ALS to cancer. Based on this study, a provisional patent has been filed.
Ngoc Hoang Lan Nguyen and Sungjoon Kim of UIC are also co-authors of the article. The research was supported in part by Ramaco Carbon and its partner CAMP and in part by the Office of Naval Research.