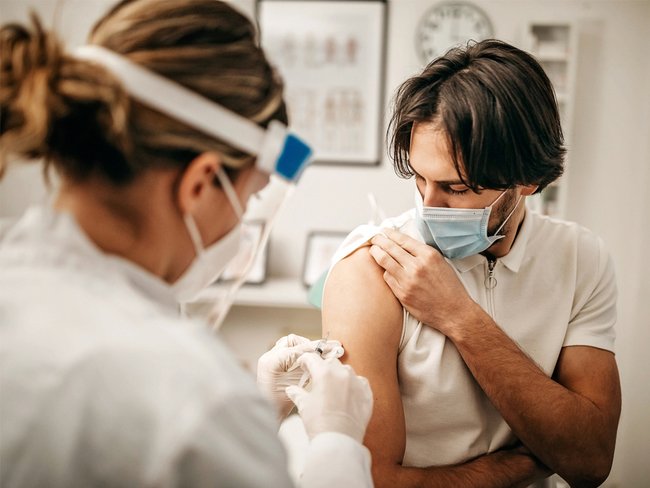 Although there is a probable relationship between certain COVID-19 vaccinations and cardiac inflammation, this is not a cause for parents or their adolescent children to forego immunization.
COVID-19 Vaccination Leading To Heart Inflammation Is A Very Rare Phenomenon
This is what experts are suggesting following multiple instances of inflammation in teenagers and adults who had just been vaccinated.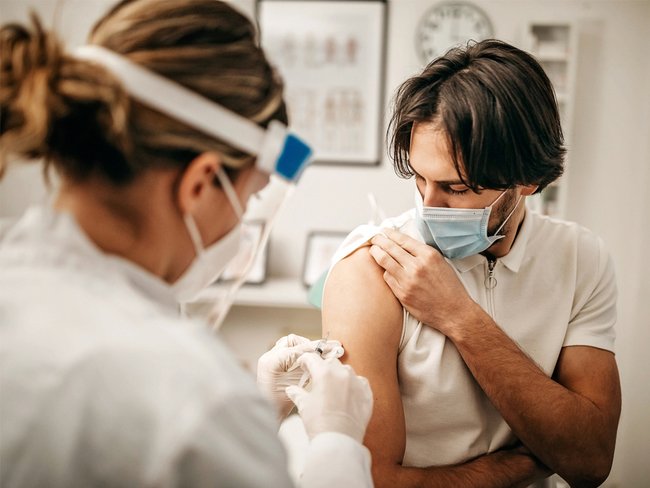 According to Dr. James de Lemos, a professor of medicine at UT Southwestern Medical Center in Dallas, such occurrences appear to be uncommon. They do not affect the overall dynamic, he claims, and people should get vaccinated.
As of June 14, the Centers for Disease Control and Prevention and the Food and Drug Administration had verified 323 cases of myocarditis, or inflammation of the heart muscle, or pericarditis, or inflammation of the sac that surrounds the heart, in people under the age of 30 who had received either the Pfizer or Moderna vaccines. This is based on more than 310 million doses delivered in the United States.
The Advisory Committee on Immunization Practices, which advises the CDC on vaccine usage, will analyze and debate the inflammatory findings during a three-day conference beginning Wednesday.
Around May 24, the CDC's COVID-19 vaccine safety committee reported an increase in myocarditis and pericarditis in vaccinated 16- to 24-year-olds. Following that, a preliminary case study published in the journal Pediatrics looked at seven cases of teen males who had identical symptoms after getting vaccinated. Pfizer's vaccine got emergency consent for use among 12- to 17-year-olds on may 10th, while Moderna is seeking approval for its vaccine in that age range.
Dr. Pei-Ni Jone, a pediatric cardiologist at Children's Hospital Colorado, University of Colorado Anschutz Medical Campus in Aurora, said her hospital has treated nine patients with identical symptoms, all of whom were adolescents or young adults. They first experienced usual side effects such as fatigue and muscular discomfort following their second vaccination dosage. Then, two days later, they experienced chest discomfort.
Pain relievers and anti-inflammatory medicines are used to treat such situations. The good news is that all of these youngsters have recovered, according to Jone. They'll be encouraged to reduce their activities for three to six months, she added, but physicians have noticed no long-term issues.
According to de Lemos, two investigations published this week in the American Heart Association journal Circulation found comparable issues and similar positive outcomes in 15 adult males.
Two to four days after getting their second vaccination dosage, these males experienced chest discomfort.
It's a rare occurrence, according to de Lemos, co-author of a third Circulation study that delves into the case of a 52-year-old man. According to him, the problem seemed to be more prevalent in younger males.
He claims that the majority of them were not very ill and did not require ICU care and that they all recovered clinically after only a few days in the hospital. They've all performed admirably.
Although myocarditis has been linked to other vaccinations, such as smallpox, the specific cause is unknown, according to de Lemos. The case reports provide hints that the solution is most likely to be found in the body's immunological response.
Both de Lemos and Jone said that myocarditis patients would need to be followed for long-term complications. However, for parents and patients concerned about making the healthiest choices for their children or themselves, physicians agreed that vaccination is the best option.
Though data on apparent myocarditis following the COVID-19 vaccination is still being collected, CDC estimates until late May predicted that 16 instances of myocarditis or pericarditis would be recorded for every million-second dose given to persons aged 16 to 39. This equates to 0.0016 percent or about 1 in 62,000.
De Lemos, on the other hand, claims that the best research on college athletes places the risks of a young person developing myocarditis following COVID-19 between 1% and 3%. That equates to around one in every fifty people.
As a result, a young person's risk of myocarditis is considerably higher if they get COVID than if they are vaccinated, according to de Lemos.
Vaccines also protect against additional COVID-19-related complications, including heart disease, lung damage, and a disorder known as a multisystem inflammatory syndrome in children, or MIS-C, which has killed 36 children as of early June, according to the CDC.
The intricacies of vaccinations and myocarditis are still being worked out, but the message is clear that people who are qualified should get vaccinated.