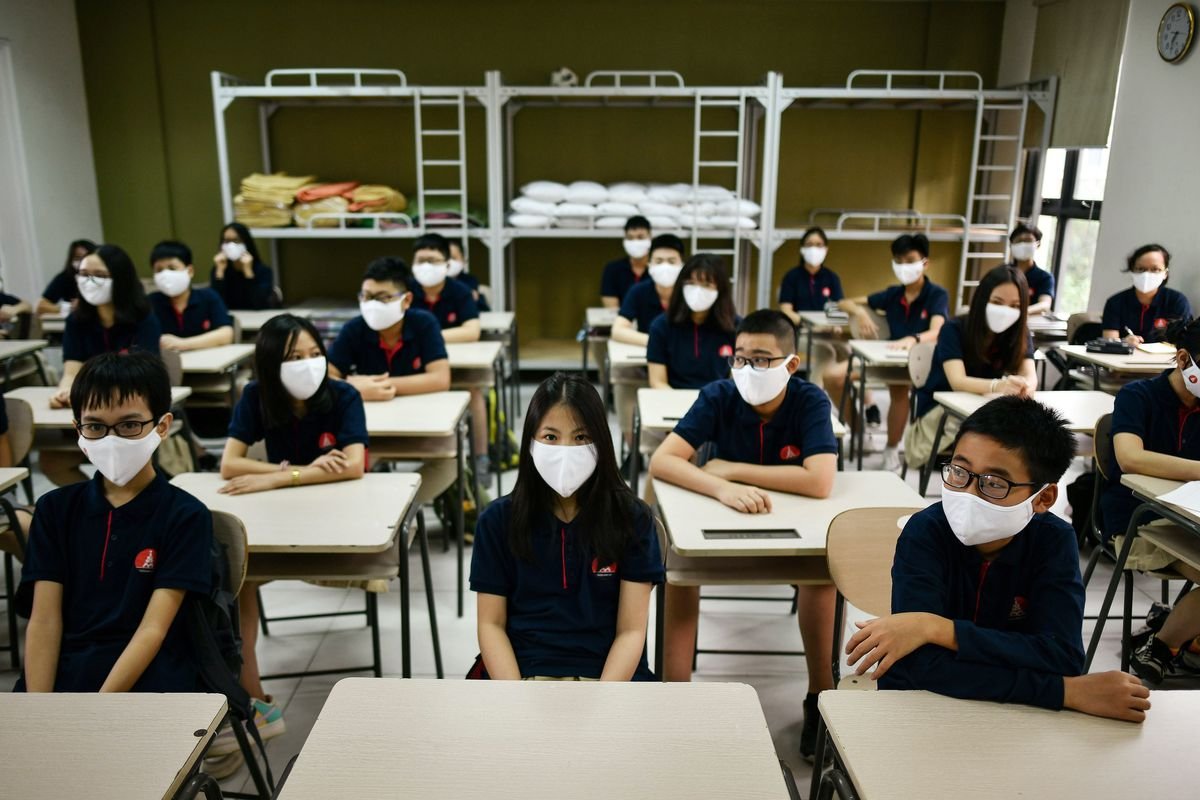 In guidelines released Friday for the reopening of schools, the US Centers for Disease Control and Prevention has focused on five key Covid-19 strategies, including the universal and correct wearing of masks; physical distancing, washing of hands, cleaning facilities and improving ventilation; and contact tracing, isolation, and quarantine.
According to the agency, vaccines and testing were not among the "key" strategies and called them "additional layers" of Covid-19 prevention.
CDC Releases Guidelines For The Reopening Of Schools
The new recommendations come at a time when a national debate is on over the reopening of schools and fears overspreading the coronavirus continue to dominate the health scene, and there is a growing push to prioritize teachers for vaccinations.
CDC Director Dr. Rochelle Walensky said in a news briefing on Friday that she wanted to be clear that the agency was not mandating the reopening of schools with this operational strategy. She added, the recommendations simply provided schools a long-needed roadmap for doing so safely under different levels of disease in the community.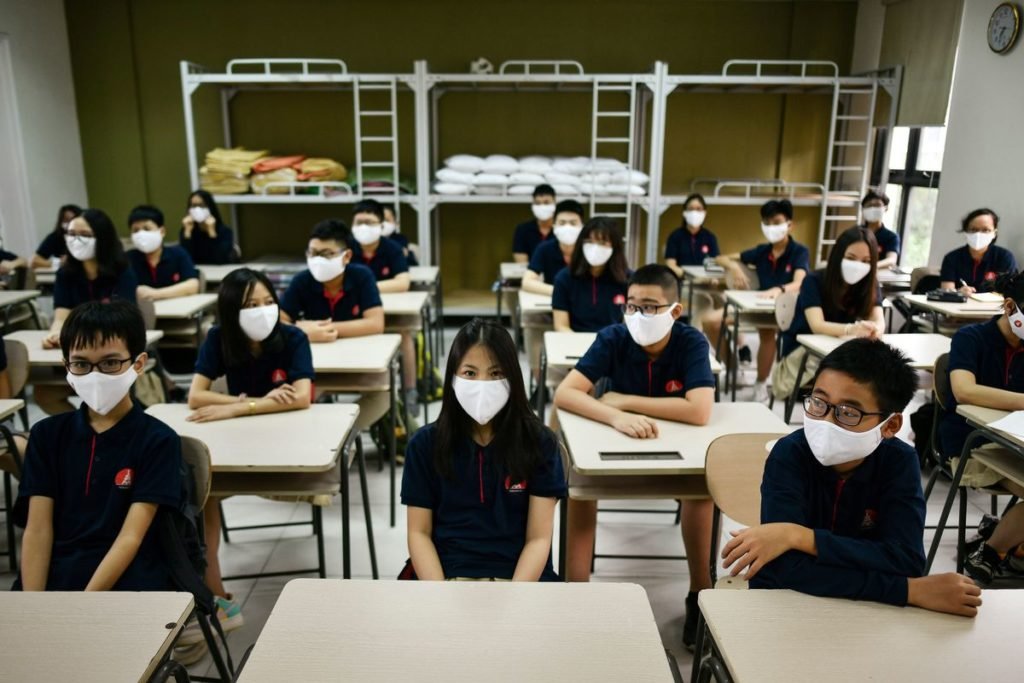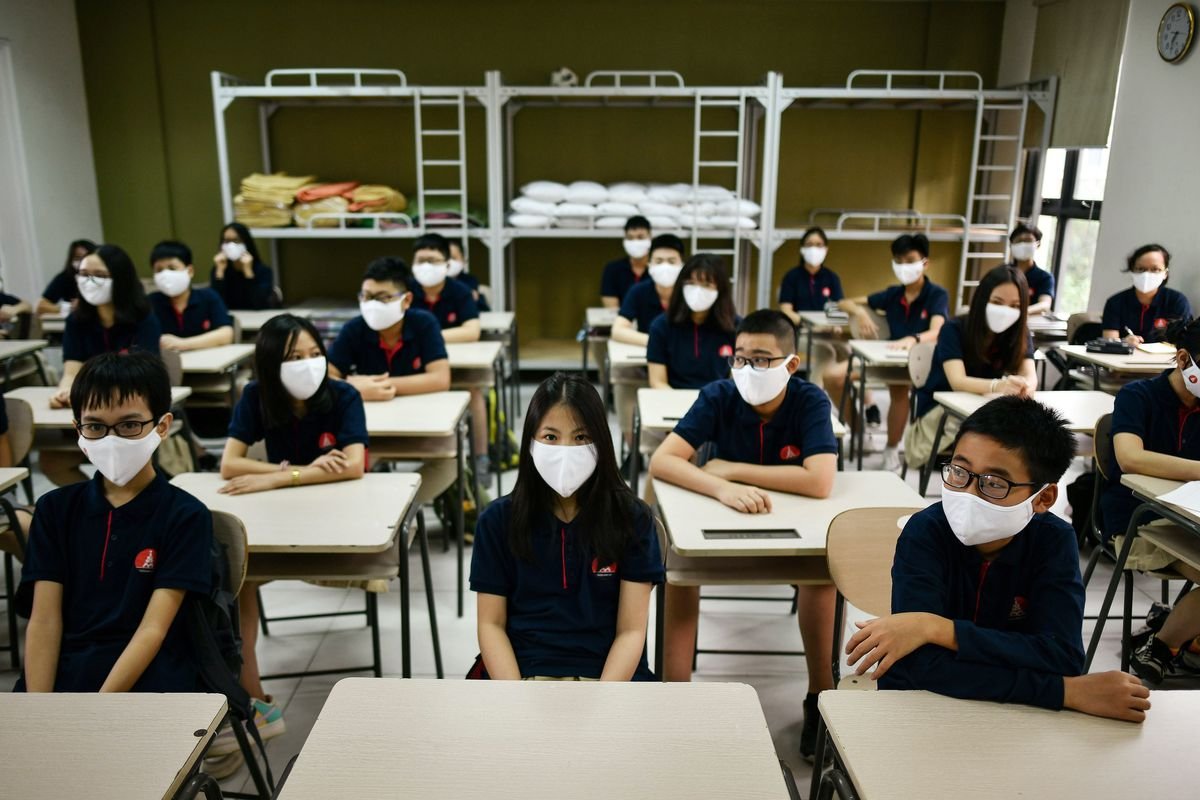 Walensky added that it was also known that some schools were already providing in-person instruction, and the CDC wanted them to be able to continue doing it, but the CDC knew that some were not following the recommended mitigation strategies that the CDC knew to work. Walensky said, for these schools, the CDC was not mandating that they close; rather, the CDC was providing the recommendations and highlighting the science behind them to help schools create a safe environment for schools, students, teachers and staff.
Walensky added that while each strategy was important, the CDC prioritized the first two, wearing masks and physical distancing.
These two strategies were incredibly important in areas that had a high community spread of Covid-19, which right now was the vast majority of communities in the United States, she added. The recommendations also emphasized keeping students in cohorts or "pods" to limit their contact with others and encouraged physical distancing.
The new recommendations further noted that the risk of Covid-19 spread in a school could be associated with how much spread there was in the surrounding community.
Walensky said on Friday that she wanted to underscore that the safest way to open schools was to ensure that there was as little disease as possible in the community. She added, it was known that the introduction and subsequent transmission of Covid-19 in schools were connected to and facilitated by the transmission of COVID-19 in the community.
The CDC recommendations included a color-coded chart to describe transmission levels, blue for low transmission, yellow for moderate, orange for substantial and red for high transmission.
In a statement Friday, President Joe Biden said, the new CDC guidelines provided the best available scientific evidence on how schools could be safely reopened, which remained one of his goals.
Biden added that Americans had sacrificed so much in the last year, but science showed that if children, educators and communities were supported with the resources they needed, kids could get back to school safely in more parts of the country sooner.
He added when his Secretary of Education was confirmed, he would task him with working alongside school administrators, educators, and parents to safely accelerate the process of the reopening of schools. He added, as many states continued to follow the CDC's recommendation to prioritize teachers for vaccination, he urged all states to follow suit.
Biden said he would work to reopen most K-12 schools within his first 100 days in office but had stressed he would rely on health and medical experts to dictate the national guidance to reopen safely.
According to Annette Anderson, a professor in the John Hopkins University School of Education and who serves as deputy director for the new Center for Safe and Healthy Schools, who spoke to CNN on Friday, it was a challenge to guarantee or to say that US schools could open in 100 days, because of the deep investments that needed to be made around what it took to get schools ready and prepared to reopen.