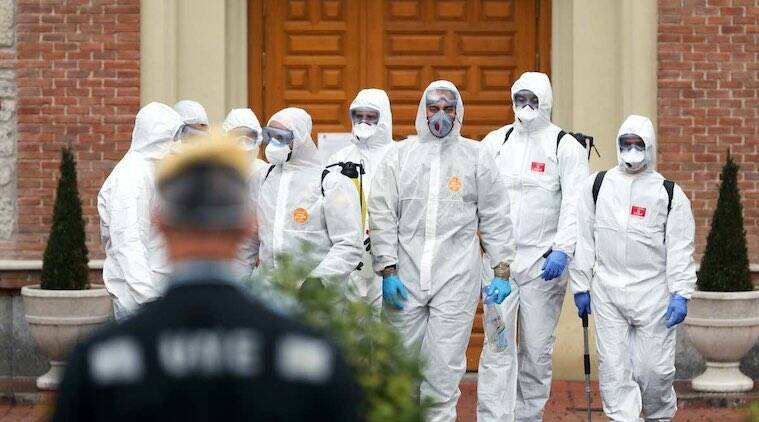 According to data from Johns Hopkins University in U. S. just 5 states have accounted for over 43% of new cases of coronavirus infections over the last week.
These states are Michigan, New York, Florida, New Jersey, Pennsylvania, and New Jersey. These states reported more than 196,400 of the country's total 453,360 cases reported so far in the last week, according to data available on Wednesday morning.
5 States Account For Around 43% Of The Total Cases
According to estimates from the US Census Bureau, only 22% of the total US population resides in these five states.
New cases have risen sharply especially in Michigan lately, with an average of more than 6,600 cases daily over a week now whereas this number was 1,350 daily five weeks ago. Elected officials together with health experts have stated that highly contagious variants such as B.1.1.7 are responsible for spur increases there and in other parts of the country.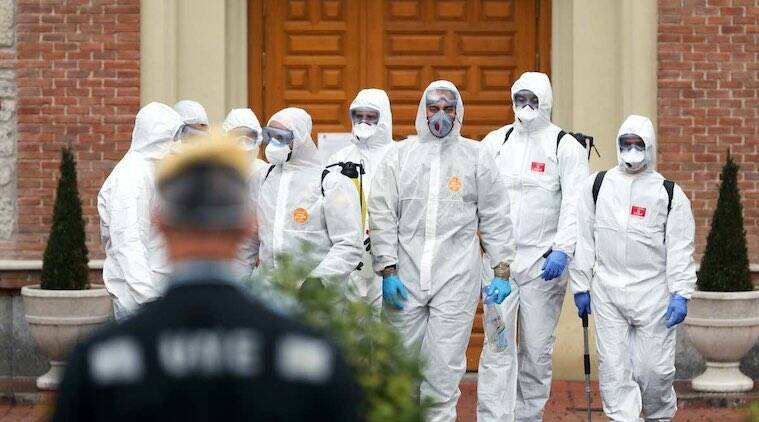 Centers for Disease Control and Prevention Director Dr. Rochelle Walensky said on Wednesday that B.1.1.7. the variant that was first traced in the UK, is presently the most common strain of coronavirus in the country of United States.
Epidemiologist Dr. Michael Osterholm said with more transmissible variants springing, surges like Michigan's may very soon be seen in other places widely, despite the increase in vaccination rates on the national level.
Osterholm, director for the Center for Infectious Disease Research and Policy at the University of Minnesota, said on Tuesday that he wished U.S. had another three or four months before this B.1.1.7 variant surge started to occur.
The last four weeks have witnessed a rapid surge in the country's daily rate of new coronavirus cases. It may be due to the fact that this variant is different from the virus which played havoc last year.
The US is witnessing on an average more than 64,760 new coronavirus cases daily over the past week which is slightly lower than the previous week, but still about 21% higher than what it was two weeks ago, and more than twelve percent higher than four weeks ago, according to Johns Hopkins.
Ashish Jha, the dean of the Brown School of Public Health, told CNN on Wednesday that the rapid surge of variants in some specific states like Michigan should make the federal government ponder about how it allocates vaccines to different states.
Dr. JhaI further added that in some states like California case numbers are actually declining. In other states like Michigan, a perfectly good job is being done on vaccinations, but they still have a huge surge.
He also said that the federal strategy has to be to shift so that more vaccines are given to places like Michigan that are surging. They can use these added doses of vaccinations to stop that surge and thus save lives,
The CDC has reported that owing to surveillance testing in the U.S. more than 16,200 cases of the B.1.1.7 variant have been diagnosed and as a matter of fact B.1.1.7 has been found in every state. This number does not show the total number of such cases which are circulating in the United States, but rather these are only those found by analyzing samples.
CDC director says that decreasing number of daily deaths might be an impact of vaccination
While new cases of B.1.1.7. have been lately rising or plateauing but the mortality rate has been dropping.
The US has recorded an average of 774 Covid-19 deaths over the last week that is 22% lower than the average of the previous week according to Johns Hopkins data.
It is considerably down even further as compared to the first day of March when the average number was about 2,000 deaths daily.