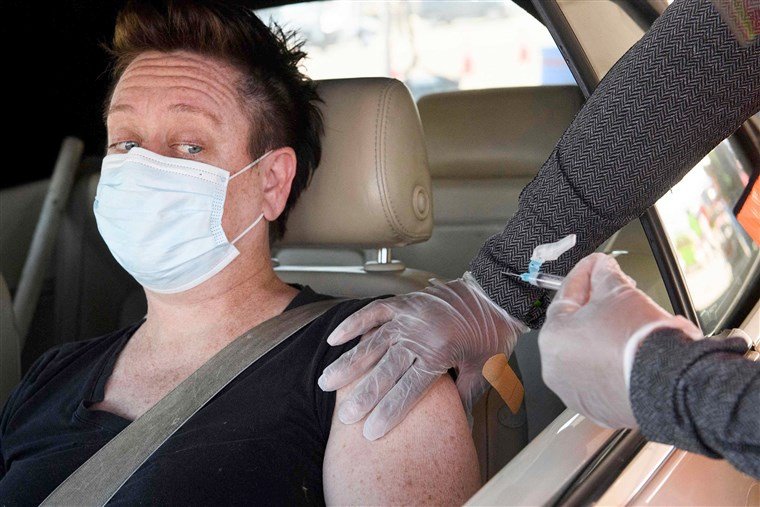 With almost a quarter of the population of the United States completely vaccinated, two camps have surfaced: those who are compensating lost time with house parties and travel, and those who can't get rid of their fear of contracting the coronavirus.
Many People Still Have A Fear Of Contracting Covid-19 While Being Completely Vaccinated
According to an American Psychological Association study published last month, 48% of adults who have been inoculated said they are "uneasy" about going back to in-person interactions after the pandemic is over.
Public health researchers agree that for the time being, a little trepidation is a good thing. Fully vaccinated citizens should feel secure with the protection they have received from the vaccines, but they should also wear their masks in public and to avoid large crowds of unmasked people.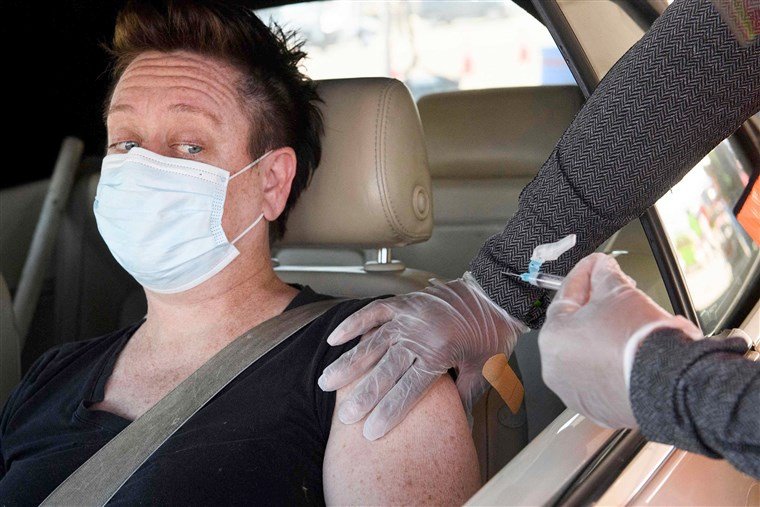 However, the anxiety of contracting Covid-19 should not petrify healthy, completely vaccinated individuals, according to Vaile Wright, a clinical psychologist and senior director of health care innovation at the American Psychological Association.
"We have encountered agoraphobia in past pandemics, such as SARS and Ebola," she added, referring to the anxiety condition in which people are so afraid in certain circumstances that they refuse to leave their homes. "At the end of the day, if you're truly, really hurting, it's time to get clinical help," she says.
She predicted that many people would be anxious as they wait for answers about the vaccines' long-term effectiveness, as well as what life will be like after the pandemic, from going to work to sending children back to school.
"There is this idea that if we just get to the vaccine, it will be fine," she said. "However, since doubt always exists, there will be a residual feeling of fear in the future."
There have been "breakthrough" cases of individuals who have been completely vaccinated contracting Covid-19: The Centers for Disease Control and Prevention announced earlier this month that it had received evidence of around 5,800 infections among the almost 77 million people in the United States who had received their vaccines up to that time.
Analysts claim that breakthrough events are not unprecedented.
"There is no such thing as a 100% effective vaccine." Dr. Adam Ratner, director of pediatric infectious diseases at NYU Langone Health, said, "These vaccines are no exception." "For certain individuals, the security they get may be against having to go to the hospital, serious illness, or death, even though they do end up getting infected."
Just 7% of the breakthrough cases warranted hospitalization, according to the CDC, and 74 people died. The deaths constitute less than 0.0001% of all people who have been properly vaccinated.
Those figures are promising, Ratner said, as compared to a flu vaccine, which could only be around 40% effective depending on the year.
Nonetheless, he said, the figures demonstrate the need for "population-level regulation of this virus."
Experts claim this would be especially critical as new strains evolve and circulate, even though vaccines have so far worked well in trials against them. Two completely vaccinated patients with breakthrough cases linked to variants were reported in the New England Journal of Medicine last week; both had moderate symptoms.
The pandemic is far from over, despite the fact that more people are being immunized every day. On average, about 60,000 new cases of Covid-19 are reported every day across the country; Dr. Anthony Fauci, the state's leading infectious diseases doctor, has repeatedly stated that states do not relax coronavirus limits until new cases fall below 10,000 every day.