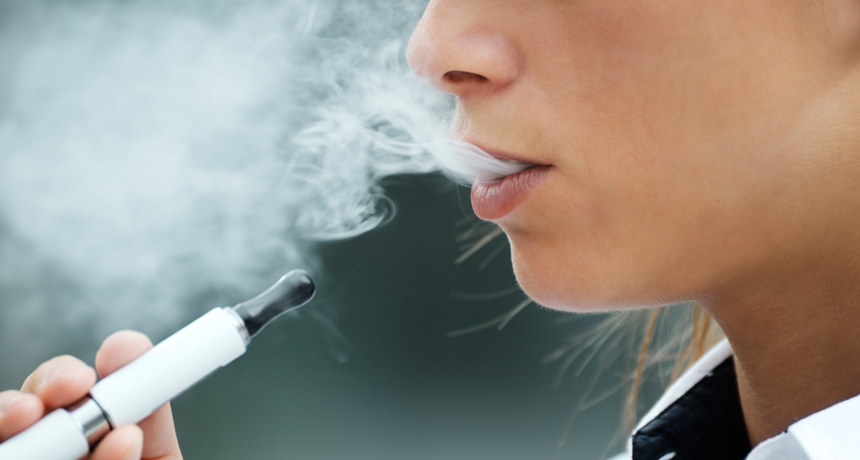 An electronic cigarette is an electronic device that simulates tobacco smoking. This device consists of an atomizer, a power source such as a battery, and a container such as a cartridge or a tank. In this device, instead of smoke, the user inhales the vapor. This e-device is known as vaping.
Decrease In The Usage Of E-Cigarettes But Vaping Rates Are High In Young Teens
The atomizer is a heating element that atomizes the liquid solution called e-liquid. These E-cigarettes are activated by taking a puff or pressing a button. The health effects of this device remain uncertain, but they are less likely harmful than smoking tobacco. This device contains fewer toxic chemicals, in lower concentrations than cigarette smoke, but also contains harmful chemicals that are not found in tobacco smoke.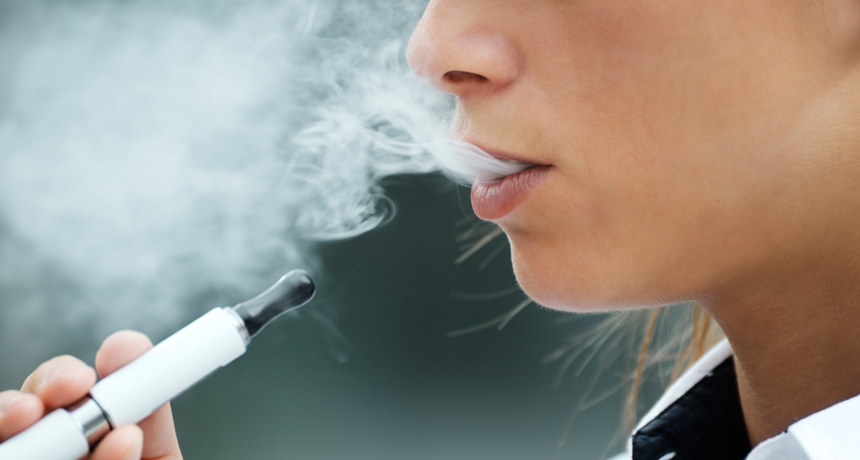 As per the recent reports, although the number of teens using e-cigarettes has dropped the new research suggests that vaping rates are still too high. As per the recent reports of the United States Food and Drug Administration and the president for Tobacco-free kids, the study undercovers that flavored e-cigarettes, especially Juul, have caused a significant amount of usage and nicotine addiction in the United States of America. He also said that to get around bans on e-cigarettes sold to the kids, there was a dramatic shift to fruity-flavored disposable e-cigarettes, such as Puff Bar, and pre-filled menthol cartridge products, which were left on the market by loopholes in the United States Food and Drug Administration regulations.
As per the recent survey, almost 7% of the high school e-cigarettes user wrote that the most common brand of e-cigarettes used is Puff Bar, even though it was not mentioned in the survey. For this study, the Center for Disease Control and Prevention collected data from more than 14,500 middle and high school students about their use of e-cigarettes. It was also reported that in 2019, 27.5% of high school students and 10.5% of middle school students said that they used e-cigarettes. In 2020, those numbers dropped to 20% of the high school students and 5% of the middle school students. The preferred brand of e-cigarettes was JULL, which was used by 25% of 25% of the high school users and 35% of the middle school users.
As per the reports mentioned by the Center for Disease Control and Prevention Office on Smoking and Health, most of the users get their e-cigarettes from a friend, 57% of the high school students, and 59% of middle school students. The researchers also noted that flavored e-cigarettes were preferred by far among both high school students and middle school students. Fruit-Flavored cigarettes are the most common and used ones, followed by mint-flavored and many students switched from disposable and refillable e-cigarettes, the researchers mentioned.
It was also mentioned that the evidence is clear that as long as any flavored cigarettes are there in the market, we will not be able to end the youth pandemic. The FDA must act to clear the market of all the flavored e-cigarettes, and it should reject JUUL's application on the products which it keeps on selling its products, given the unquestionable evidence that JUUL drove the youth e-cigarettes epidemic and remains highly popular with kids.
It was also stated that, unfortunately, we are going to have to wait two years for the next cycle to come out and see if this a trend, or do we see an uptick, and they don't want to be pessimistic but want to be cautious and with my eyes open, and that this is the thing we need to keep monitoring behavior. The authority also worried that regular usage of these e-cigarettes by kids leads to worse health habits as adults.