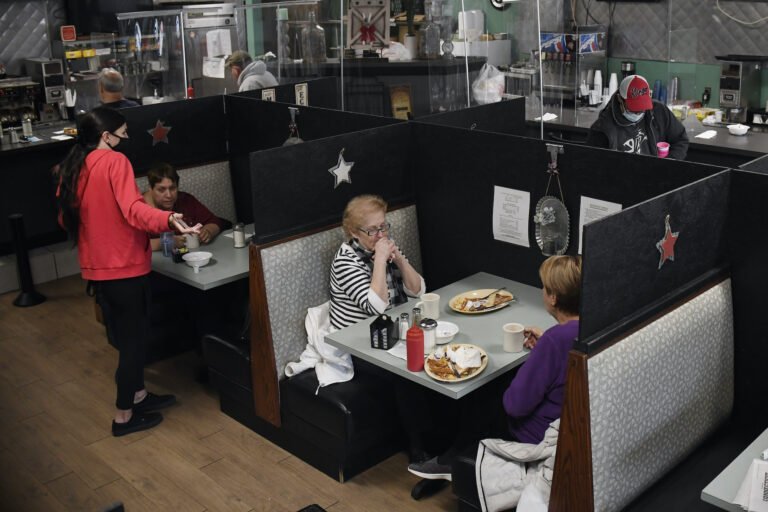 On Tuesday, many states in the US announced the relaxing of restrictions that were set up to control the spread of the COVID-19 pandemic.
This announcement has come at a time when health experts are warning against doing this. They say it is too soon, as even though the number of new cases has reduced from unprecedented highs recently, more contagious variants are now being spread.
COVID-19 Restrictions Being Lifted, In Spite Of Warnings By Experts
The co-director at Texas Children's Hospital's Center for Vaccine Development, Dr. Peter Hotez said that this was not a time to relax restrictions. He added, 'governors of states are high-fiving themselves saying they are out of this. But we are not'.
Hotez has suggested that Americans can hang on for a few more weeks, a lot more could be learned about the transmissible variants. He also pointed out that a greater percentage of the US population would be vaccinated soon, and then it might be wiser to reopen the states, than doing it now.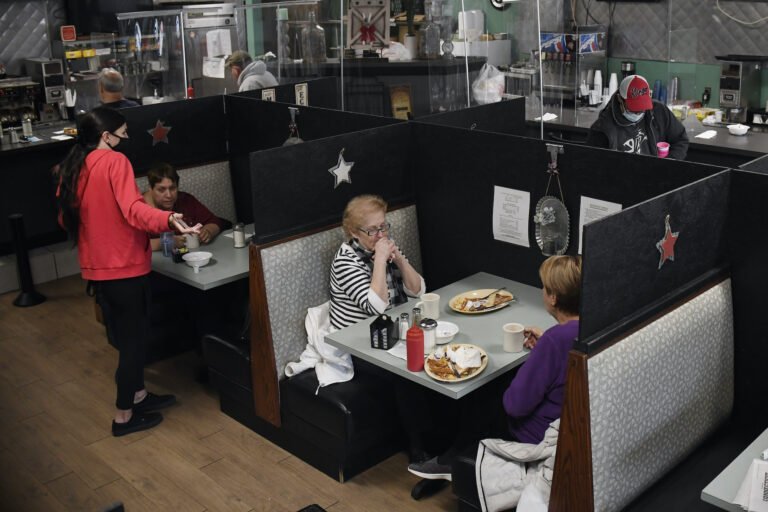 The US President, Joe Biden has requested citizens to stay vigilant, as this isn't over yet. He said that the timeline is expected to be speeded up and that by the end of May, there would be enough vaccine for every adult in America.
Dr. Rochelle Walensky who is the director of the CDC (Centers for Disease Control and Prevention), cautioned that the nation was at the risk of losing the hard-earned ground they have gained in the prolonged battle against COVID-19.
As people get lax with safety health measures, the new transmissible variants may take advantage. Walensky has asked the public to stay strong in their conviction. 
Dr. Zeke Emanuel has also warned against opening up the nation too early. He was a member of the Biden Transition Covid-19 Advisory Board. He suggested holding on for at least two or three more months. Dr.Emanuel reminded me that even now, there were about 2000 deaths due to COVID-19 each day. If restrictions were eased up early, these numbers might reverse and go up!
In Michigan, Gov. Gretchen Whitmer said that restaurants can open at 50% capacity. This was 25% as of March 5.
Mississippi and Texas, are two states which are allowing businesses to open and also, lifting mask mandates.
Gov. John Bel Edwards announced that in Louisiana, most businesses and restaurants will be allowed to increase capacity to 75%. He added that there will be no restrictions on religious services as of Wednesday.
State officials in Pennsylvania made known that they had revised maximum-occupancy limits for indoor and outdoor events. Out-of-state travel restrictions have also been eliminated.
Gov. Andy Beshear said that in Kentucky, many businesses can increase capacity to 60%. This includes government offices, movie theaters, and hair salons, bowling alleys, bars, and restaurants fitness centers, etc.
Officials in Chicago said that they will allow restaurants to operate indoors at the lesser of 50% capacity or 50 people. The previous limit of 40% has been raised.
However, the dean of the Brown University School of Public Health, Dr. Ashish Jha, declared that these moves were coming at the wrong time. Dr. Jha said that states were easing restrictions, which should not be done at this moment, as infectious variants were being circulated. The nation was not in great shape, he added.
The Center for Infectious Disease Research and Policy at the University of Minnesota recently warned that the proportion of cases of the B.1.1.7 variant was increasing at a rapid pace in parts of the US.
The CDC has also warned that this variant could become the predominant one in the country this month. Another surge in COVID-19 cases, hospitalizations, and deaths continue to remain a strong possibility shortly.