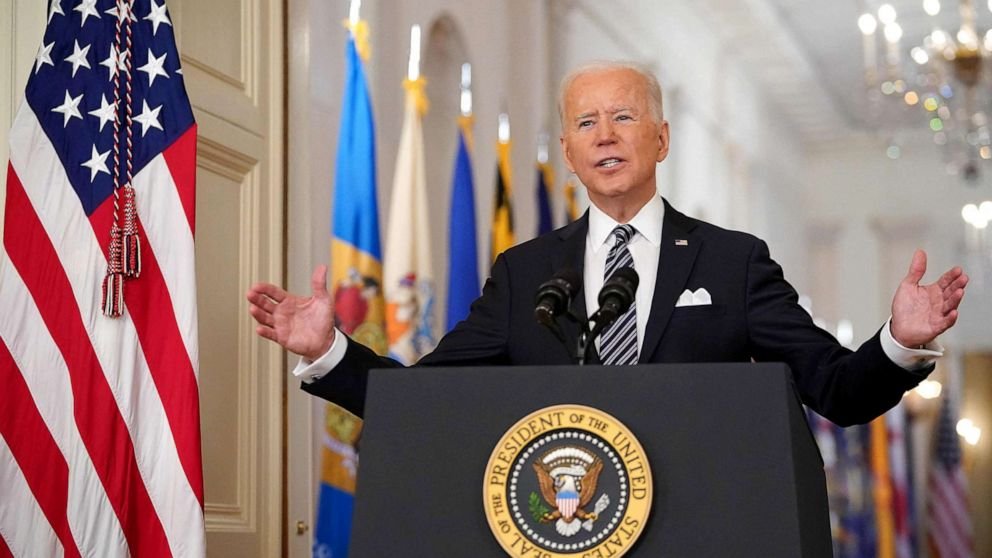 On Thursday, president Joe Biden gave his first televised prime-time address to the nation as the president of the United States. And the announcement was optimistic.
He asked all states to make American adults of all ages eligible for the vaccination shots no longer than May 1. The president also hinted at allowing people to gather in small groups during the US Independence Day in July 4 if Americans did 'all their part' in the coming weeks.
Biden's First Prime-Time Address To The Nation Is Nothing But Optimistic
Biden's prime-time speech came just a few hours after his signature on a $1.9 trillion relief package for the Coronavirus into effect.
It has been about a year since WHO first declared a global pandemic for the contagious Coronavirus that first surfaced up in Wuhan, China.
Since then, it has ravaged economies worldwide, with the US alone witnessing 29 million cases and a staggering 530,000 deaths.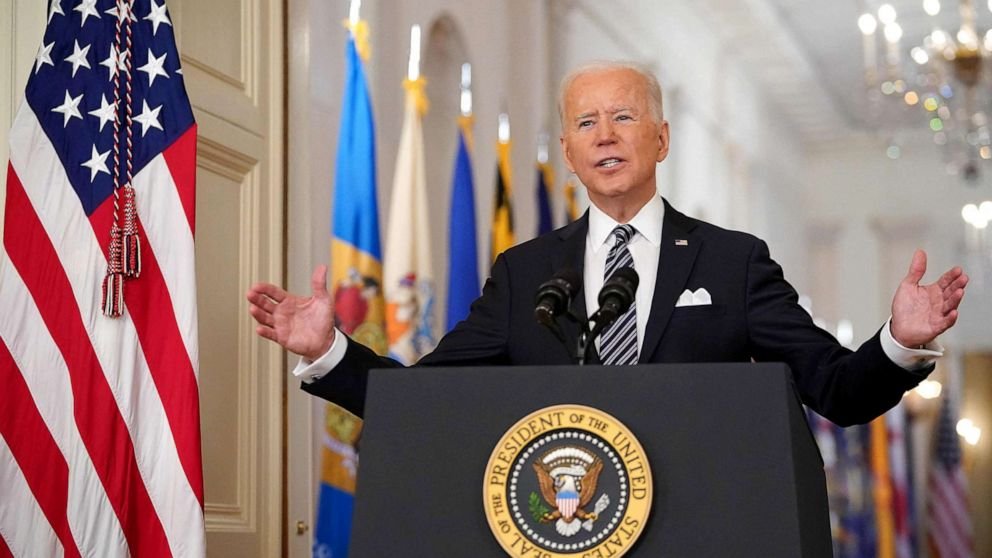 Last week, the president had announced that vaccines would be available for every American adult by the end of May.
Joe Biden went further into announcing new measures to increase the number of places where vaccination shots are available. These 'vaccinators' are set to include dentists, veterinarians, paramedics and other medical professionals. Military troop deployment to support vaccination effort are also set to increase to a total of 6,000, from the 2,000 deployed presently.
He said that the Federal Government will seek to increase the number of vaccines to be deployed in pharmacies and also to 700 additional community health centers across the States, bringing it to a total of 950 centers.
Biden also talked about the ease of access to vaccines with a new federal website set-up to book vaccination appointments.
Steps to reopen schools including regular Covid-19 screening tests for all students and staff were also announced, which would take effect after the Stimulus Bill is passed.
The Biden administration has been hailed for acting swiftly soon upon his arrival at the White House, with over 65% of Americans who are 65 years or older have been vaccinated, who are also the vulnerable category susceptible to the virus. When he entered office, only 8% of that population had been vaccinated.
In a boost to vaccination supplies, the White House announced another 100 million doses of vaccine shots of Johnson & Johnson. The pharmaceutical giants have teamed up with Merck to accelerate vaccine production.
In more positive development half-way around the globe in Israel, real-world data showed that those vaccinated with the Pfizer-BioNTech vaccine have not developed further symptoms or transmitted the virus. This means that the Covid-19 vaccines from these two pharma giants could stop transmission of the virus and also protect against symptomatic disease. 
However, in the absence of clear data regarding transmissions, health experts still recommend vaccinated people to be careful around unvaccinated people, particularly those showing Covid-19 symptoms.
Dr. Peter Hotez, Dean of National School of Tropical Medicine in Houston also affirmed 90% reduction in asymptomatic transmissions, citing a positive outlook. 
Almost 1 out of 5 Americans have lost a relative or a close friend in the pandemic, as per a new Poll from The Associated Press- NORC Center for Public Affairs Research. The numbers were even higher for Black and Hispanic groups.
The country has once again started reporting less than a death per minute due to Covid-19, the John Hopkins University data showed. In more encouraging news, US aldo reported less than 40,000 new cases of the virus by this mid-week, a trend occurring after October last year.
The president also denounced the attacks against Asian-Americans during the pandemic, citing them as 'un-American' in his prime-time address.