President Joe Biden has decided to impose a travel ban starting from January 26th on all non-U.S citizens who have recently been to South Africa as well as re-impose the travel ban on people who have been to Brazil and UK. 
Ireland and 26 other countries in Europe are included in the list who are currently traveling in open borders. 
Biden Imposes Travel Ban Upon A New Coronavirus Variant
The Principal Deputy Director of CDC (Center for Disease Control and Prevention) Dr. Anne Schuchat stated in an interview on Sunday that South Africa has been added to the list due to the increased risk factors.
She also added that these measures are crucial to ensure the safety of Americans due to the worsening pandemic.
The U.S health experts state that the current vaccines won't be effective in battling the new coronavirus virus variant which has spread in South Africa.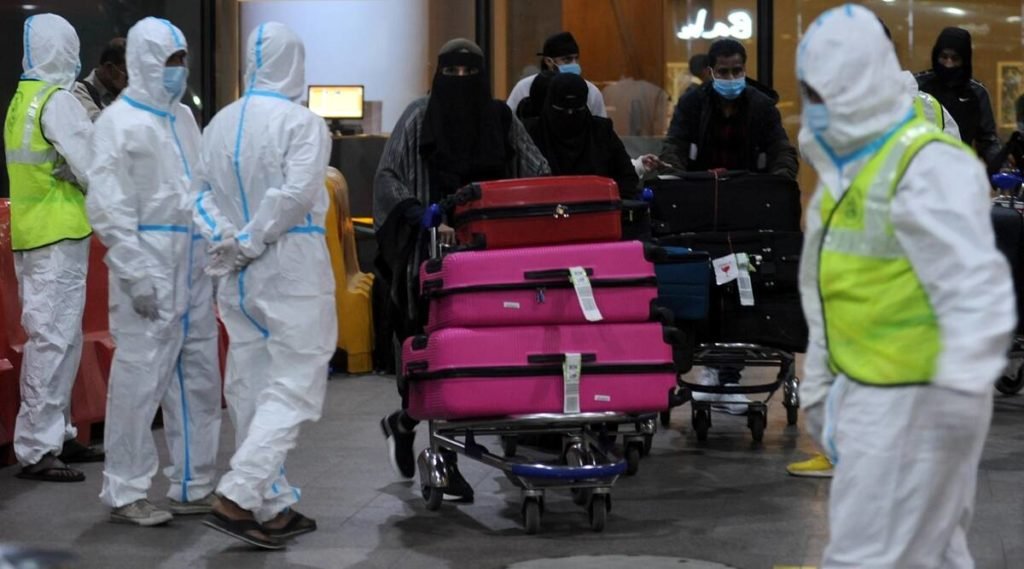 Known as the 501Y.V2 variant or South African variant, it is found to be 50% more infectious and has been detected in over 20 countries.
These variants are said to escape the antibodies and promote re-infection causing more harm than the previous infection.
Cases regarding the South African variant have so far not been detected in the U.S but there is another variant that has been reported in the country. It is said to be a U.K variant B.1.1.7.
Luckily, vaccines are effective for it as of now.
CDC Head Rochelle Walensky is said to sign a national order regarding covid safety travel rules which will come in effect soon.
The order includes a seven-day self-quarantine that should be followed along with a new covid test upon returning to the U.S.
CDC also confirms that no country or traveler will be exempted from following the safety measures of the U.S apart from extreme cases for some travelers.
The new rules which are yet to take action on January 26th also include all passengers regardless of age to present negative covid-19 test or recovery proof as per requirements.
Biden stated that by next month the covid death rates would reach an estimated mark of 4,20,000 and therefore strict and immediate action has to be taken.
Over 25 million cases have been reported in the U.S so far.
The travel ban regarding Europe has been in effect since March 2020 and the Brazilian travel ban was imposed in May. The re-impose of this ban along with South Africa means those non-U.S citizens who have visited any of those countries in the past 2 weeks will not be granted entry to the United States.   
Permanent U.S citizens and any other non-U.S citizens who have been to any other country that is not listed in the travel ban are allowed entry.
Biden has been active in his mission of having 100 million people vaccinated within his 100 days in the White House.