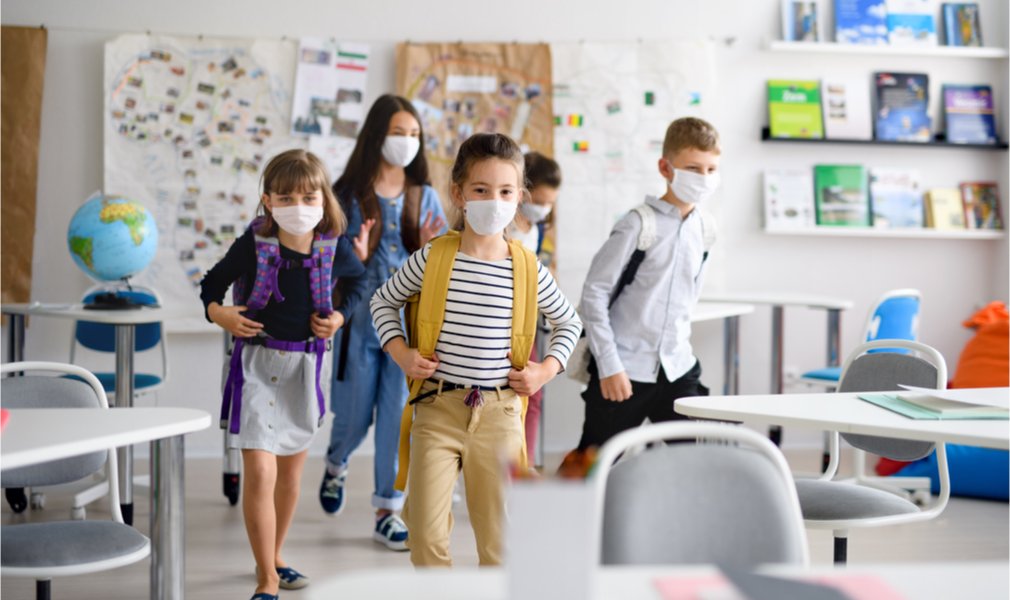 A new report released yesterday by the U.S. Centers of Disease Control and Prevention points to the relatively lower rate of Covid-19 transmission in schools than in the larger community. The report credits stricter adherence to the mask-wearing protocol among teachers and students for the result.
Citing cases of the virus among 5,530 students, administrators, and teachers in 17 elementary, middle, and high schools in the Wood County, Wisconsin, between the 31 August and 29 November, the report points to fewer than 4% cases of in-school transmission, with the infection limited to students. The report goes on to state that the figures work out to an infection rate of 3,453 cases per 100,000, as against a rate of 5,466 cases per 100,000 people in surrounding communities. 
CDC Study Points To A Lower Spread Of Covid-19 In Schools
According to the report, CDC researchers have found that the incidence of COVID-19 transmission in schools conducting in-person instruction was about 37% lower than the surrounding community despite widespread community transmission.
According to researchers, low levels of transmission detected in schools could be attributed to high levels of compliance to masking (more than 92% among teachers and administrators), small groups of 20 students with limited contact.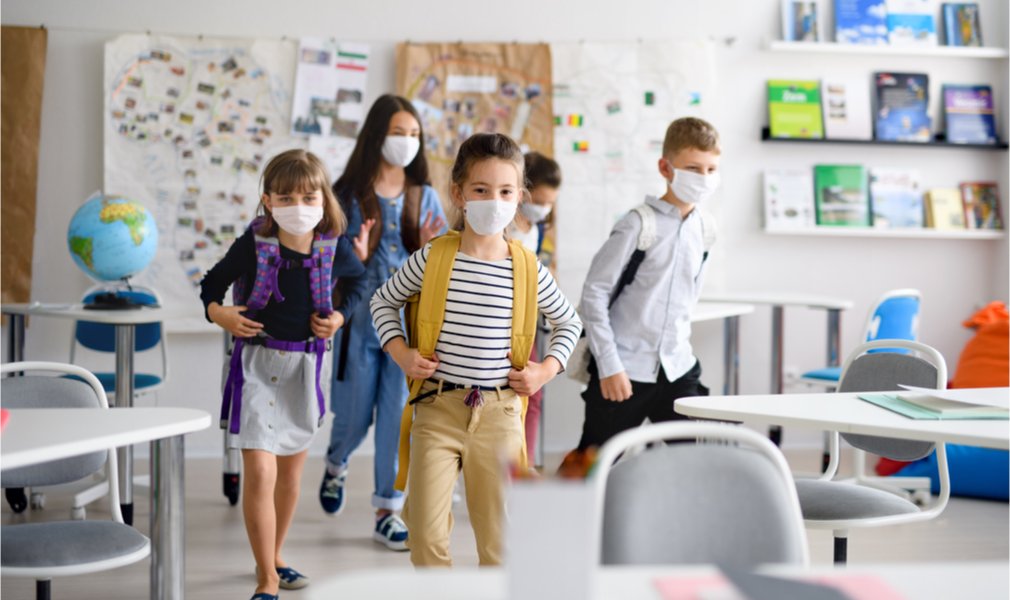 Even as it calls for the reopening of schools as soon as possible, the report stresses compliance with measures such as social distancing and mask-wearing to ensure high levels of safety during in-person learning.
To underline the importance of social distancing, the study cited a super-spreader school event. A wrestling tournament in Florida, in which 130 student-athletes from 10 schools participated, led to 38 infections, with 41 additional infections identified through contact tracing. According to the study, it also led to one death, and an investigation to trace secondary transmissions is ongoing.
The study also calls for measures like increasing ventilation indoors, adopting a "hybrid" strategy combining in-person and online learning to avoid crowding in classrooms when required and increased testing for quick identification and isolation of affected teachers and students.
The research is seen as offering a framework for the safe opening of schools while limiting the spreading of Covid-19. According to the study, published online in the journal JAMA, it outlines "a path forward to maintain or return primarily or fully to in-person instructional delivery."
The recommendations offer a measure of clarity on a contentious topic and guidance for various stakeholders.
However, controlling the spread of the virus within communities is integral to the issue of opening schools, and the scientists recommend maintaining other rules aimed at limiting transmission, including restrictions on indoor dining.
The study points out that today's decisions could help ensure schools' safe operation in the U.S. Scientists wrote that some of these decisions may be difficult.
The researchers said there was little evidence of schools contributing to increased community transmission. Keeping schools closed could be detrimental to students' academic progress, access to essential services, and mental health.
However, some experts point out that the results may not be applicable to the rest of the country, given that rural schools differ significantly from those in more densely populated areas. For instance, rural schools may find it easier to implement social distancing norms than suburban or urban schools.
Further, given the predominantly white racial and ethnic background of the specific rural population, the results might not be generalizable across the larger population notably, to schools serving large numbers of Black and Latino students, whose families the coronavirus pandemic has hit the hardest.