On Wednesday, Johnson County did a lot to ensure that the elderly waiting for a vaccine shot won't have to wait outside in the freezing cold.
Not many people come for vaccination without an appointment on a wrong day, at the wrong time, to the Okun Fieldhouse, says Johnson County, Health Director. That is what happened there on Tuesday. A long line of elderly people above 80 had to wait in the freezing cold for a vaccine shot against the coronavirus. Getting there early won't help; he warns. There is a belief that getting early will get you fast. But that will mess up with plans. They are bringing in a large number of people every half an hour.
Johnson County Brings Great Changes
People should come at the proper time. They should come before the scheduled date. They should come at the date scheduled for them. However, if they don't have an appointment, they will have to wait until additional appointments are announced.
The County brought more staff and two warming buses on Wednesday for those forced to wait for their turn for vaccination. It also arranged two shuttle buses for them to ride to the front. This ensured that they don't slip and fall in the snow.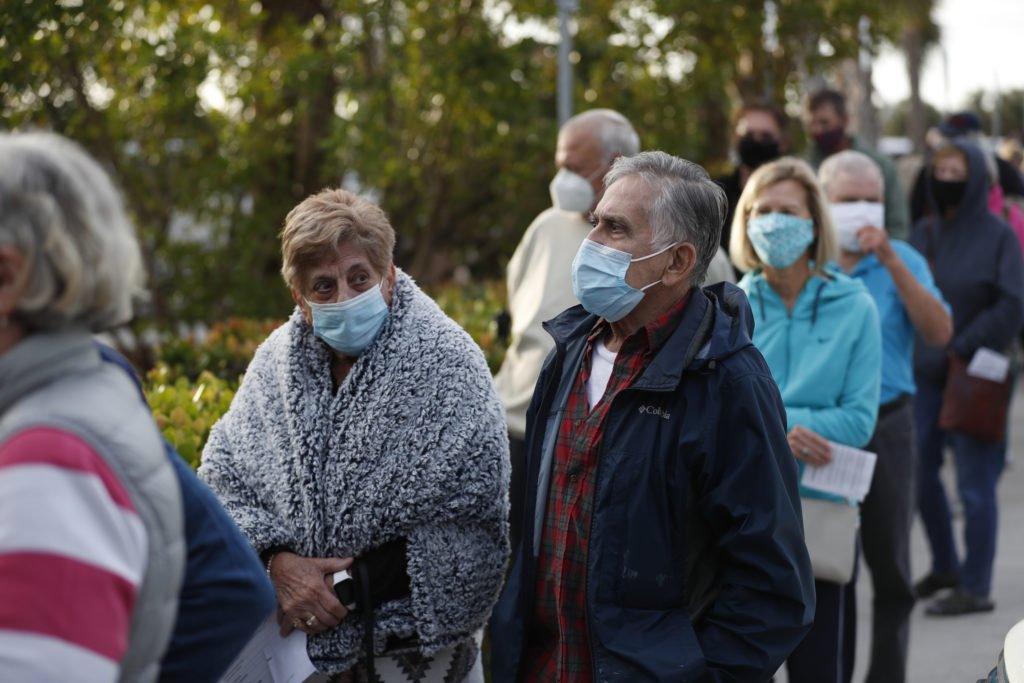 Those who received the shot had only words of appreciation for the team. They were able to go in and come out in as little time as 20 minutes. Donna Gentry, who received the first dose of the jab along with her husband, felt that everything will be well-organized on Wednesday. That is what they witnessed. When they arrived in the office, they met a staff whom they knew and greeted. They just had to follow the procedure. Everything went well, she said. The entire team was delighted to meet them and was very courteous to them, she added.
They also opened more gymnasiums to keep everyone warm. 400 people come for vaccination every hour. This is more than 1600 persons a day. That exceeds their target of vaccine distribution, the Health Department declares.
In the meantime, confusion still persists as to when the elderly Americans will get the vaccine shot. Hurdles are numerous in this regard. In certain States, the definition of elderly varies based on age. For others, the supply is extremely limited. For some, making an appointment itself is a daunting task. Websites and phone lines are crashing due to heavy traffic.
Reports say that 44000000 doses of vaccines are shipped to the country. But not even 25 million people have received its first dose.
In Florida, anyone above 65 can technically receive the vaccine. But in many other States, receiving just an appointment is tough. People are even camping in the vaccination centers.
In the State of Alabama, vaccines are available only for those above 75. In Iowa, vaccines for those above 65 will be available only by February. For most States, immunizing the elderly is part of their phase 1B plan. Certain States have also included the elderly along with essential workers. But here, the definition of the elderly is a concern. For some States, those above 65 belong to the group of the elderly. These variations have led to lots of confusion.
Many of the States say that older adults will receive in the first half of the year. They also add that there are lots of complexities involved. And they are learning as they go along.
According to CDC, there are 24000000 health workers, and 3000000 people in congregate facilities need to be vaccinated. Fortunately, most of them have received at least the first dose.